Regular price
$149.99 USD
Regular price
Sale price
$149.99 USD
Unit price
per
Sale
Sold out
Tap into the immense potential of social media marketing and connect with billions of active users through our expert Facebook Business Profile setup service. As the world's largest social media platform, Facebook offers unparalleled opportunities for businesses to reach and engage their target audience effectively.
Our experienced team will guide you through the process of setting up a robust and compelling Facebook Business Profile that showcases your brand and captivates your customers. We'll help you establish a professional online presence that drives brand awareness, fosters customer loyalty, and generates tangible business results.
Here's what our Facebook Business Profile setup service includes:
Profile Creation and Optimization: We'll create a comprehensive Facebook Business Profile that accurately represents your brand identity and aligns with your business goals. From crafting a captivating profile description to selecting the right profile picture and cover photo, we'll optimize every element to make a lasting impression on your audience.

Custom Tabs and Sections: Our experts will tailor your Facebook Business Profile by adding custom tabs and sections to highlight your products, services, promotions, events, and more. We'll ensure that your profile is organized and easily navigable, allowing visitors to find the information they need quickly and effortlessly.

Compelling Visual Content: Visual content plays a crucial role in capturing attention and engaging users. We'll incorporate high-quality images, videos, and graphics that showcase your brand's unique personality and offerings. Our team will ensure that your visual content is optimized for Facebook's platform and adheres to the recommended dimensions and formats.

Call-to-Action Integration: To drive meaningful interactions and conversions, we'll strategically integrate call-to-action buttons on your Facebook Business Profile. Whether it's "Contact Us," "Book Now," or "Shop Now," we'll help you choose and implement the most appropriate call-to-action options that align with your business objectives.

Insights and Analytics: Understanding the performance of your Facebook Business Profile is essential for making informed marketing decisions. We'll set up tracking tools and provide you with access to comprehensive insights and analytics. These valuable metrics will empower you to measure the effectiveness of your Facebook presence, refine your strategies, and maximize your ROI.
With our professional Facebook Business Profile setup service, you'll unlock the full potential of Facebook's vast user base and harness its marketing power to grow your business. Get in touch with us today and embark on an exciting journey of social media success!
Share
View full details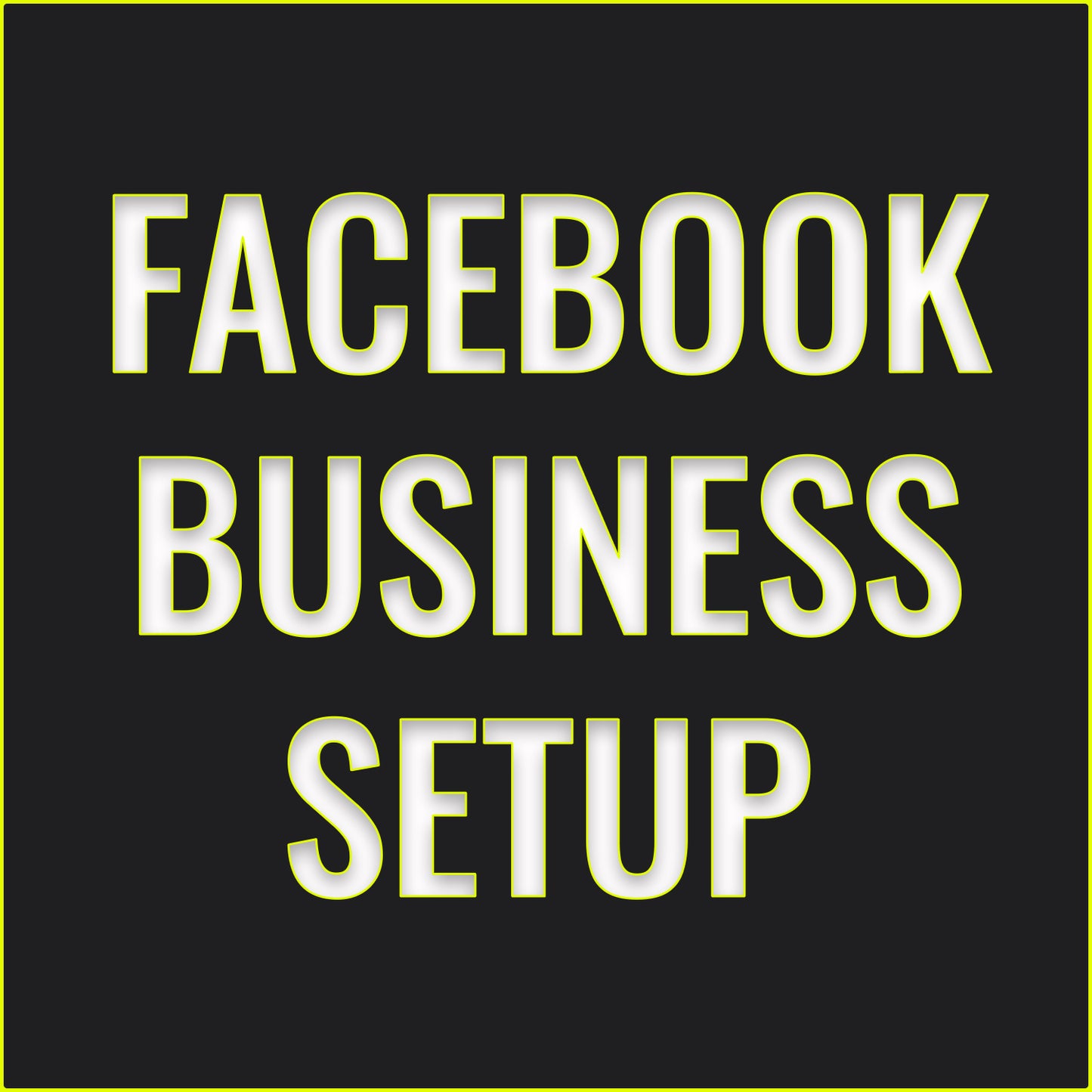 WHY HIRE US?
REACH A WIDER AUDIENCE & INCREASE BRAND AWARENESS

To reach a wider audience and increase brand awareness, we can impement various digital marketing strategies, such as content marketing, social media marketing, email marketing, and search engine optimization, to promote your products and services and engage with their target audience.
DRIVE TRAFFIC & GENERATE LEADS

We can provide expertise and knowledge in areas such as SEO, social media marketing, and content marketing, which can help your business drive traffic and generate leads.
COMPREHENSIVE DIGITAL MARKETING STRATEGY

We can create and implement a comprehensive digital marketing strategy that aligns with your business goals and objectives, and helps you achieve your desired results.
EXCELLENT WEB DESIGNS

Our e-commerce web designs are designed to help to drive online sales and increase customer satisfaction.
SAVE TIME & RESOURCES

By hiring us, you can focus on running your business and let the experts handle your online marketing efforts, which can help save time and resources.
DATA DRIVEN RECCOMENDATIONS

We can provide insights and data-driven recommendations to improve your digital marketing efforts and drive better results.